Hot Desks
Available 8:30am-5:00pm Monday to Friday
Booking your next Hot Desk is easy, simply complete the form and secure a desk away from home.
Perfect for those that need to escape the home office or visiting town for the day.
ONE person permitted per desk. For multiple attendees, you will need to book multiple desks.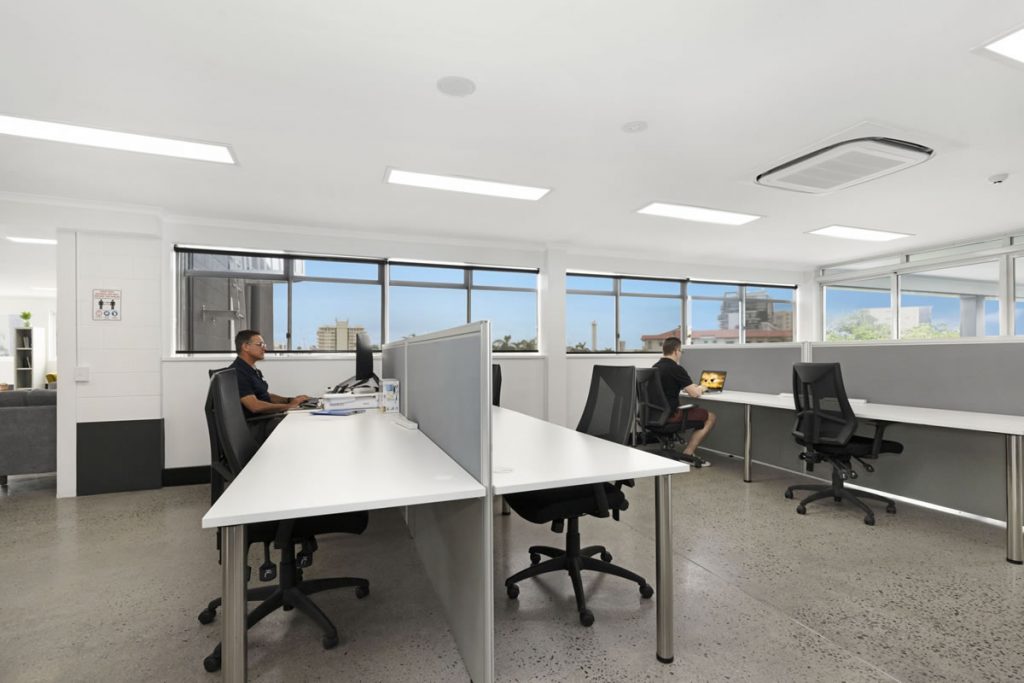 Booking and Confirmation Procedure
Co. Habitat has made booking even easier for you and your business.
Complete Online Booking Form (ensure all required dates selected, not just first and last)
50% Non-refundable deposit will be required for confirmation.
This date will be held for up to 7 days without payment.
Where deposit is not paid in this time, booking will be removed from Calendar for other bookings
Balance will be due no less than 3 days prior to event commencing.
Services (e.g. catering, early/late access) will be included on final invoice prior to event.
All booking invoices must be paid in full prior to event commencing or access will not be granted.
Rescheduling and Cancellations.
Once booking is confirmed, it may only be rescheduled without fee or penalty where more than 72 hours notice is provided.
Less than 72 hours will result in payment being forfeited.
A booking may only be rescheduled one time without incurring new booking fees.
Cancellations with more than 72 hours will result in a refund minus the 50% non-refundable deposit. This deposit will not be applied to new or future bookings.
Where less than 72 hours notice is provided of cancellation, no refund will be issued.
Booking Form
Visiting town or perhaps you need a break from the home office.
Secure your next Hot Desk by completing the below booking.