Co. Habitat Co-Working Space
Townsville's best co-working and shared office, Co. Habitat Co-Working Space provides easy, affordable and flexible offices, desks, meeting rooms, conference rooms (in person and video conferencing available).
Whether you are looking for a Hot Desk, Casual Desk, Permanent Desk, or Office, this is the place to grow your business. Perhaps you are simply looking to hire a meeting room. Co. Habitat has a number of options that suit most business needs, and the best part is, we make our meeting room hire process as easy as possible.
Working from a co-working or shared office space provides businesses with a wide range of benefits such as: reduced costs; growing networks; potential for collaboration; new client potential, shared resources.
[testimonial_view id="1″]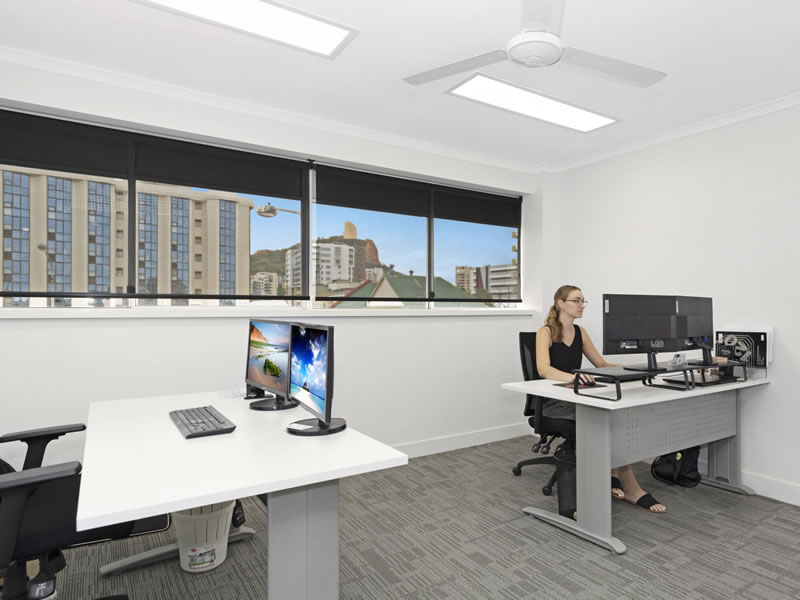 Personal office environment with your business brand on the door. Flexible contracts are available.
Private office.
24/7 Access,
Proximity to boardroom.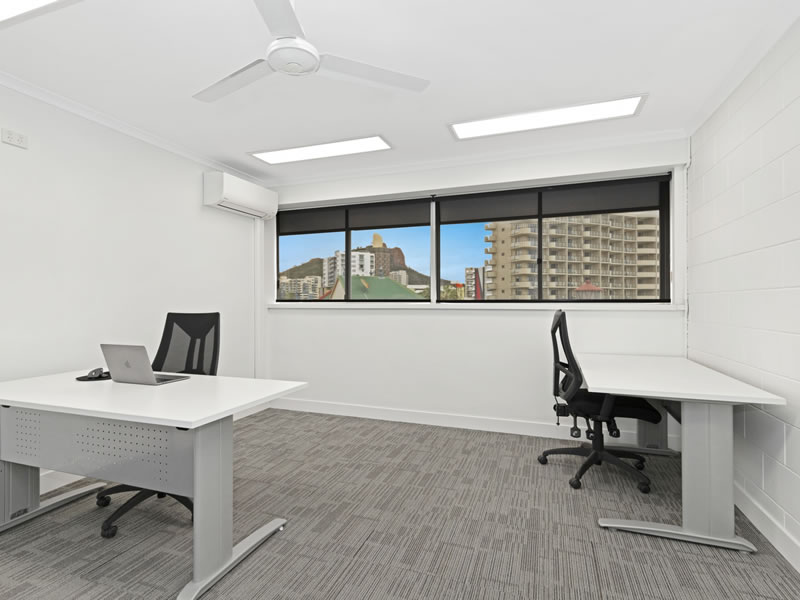 Co-shared office space with your own personal and lockable desk. Maximum of two people in office.
Affordable terms.
24/7 Access.
Proximity to boardroom.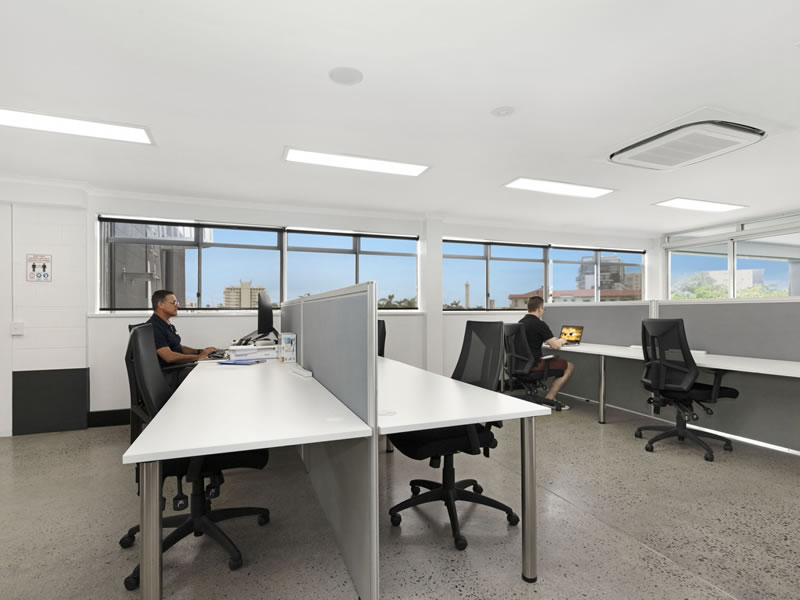 Daily hotdesk in our open plan space with convenient access to kitchen, balcony area and breakout zone.
Access during opening hours.
Proximity to all facilities.
Affordable daily & monthly rates.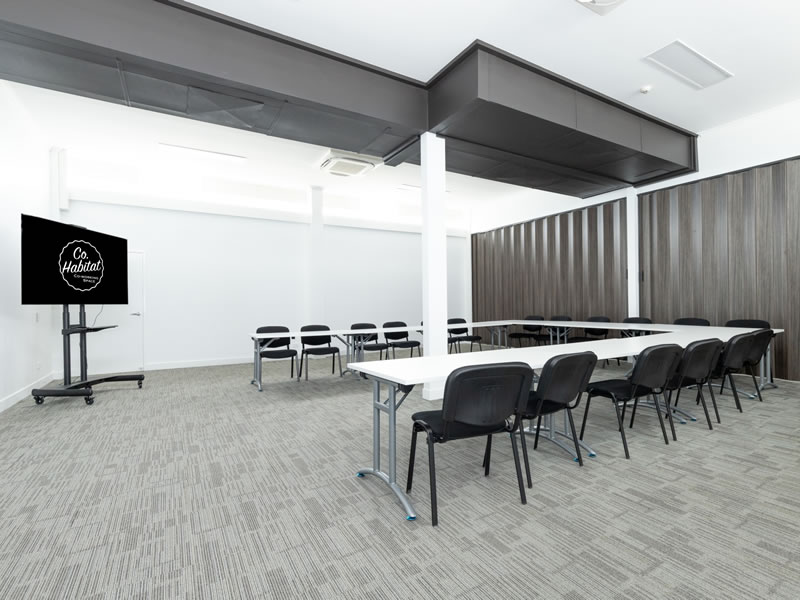 No matter the occasion, our versatile conference space is suitable for all sizes of events and gatherings.
AV equipment for presentations.
Catering available.
Full or half room options.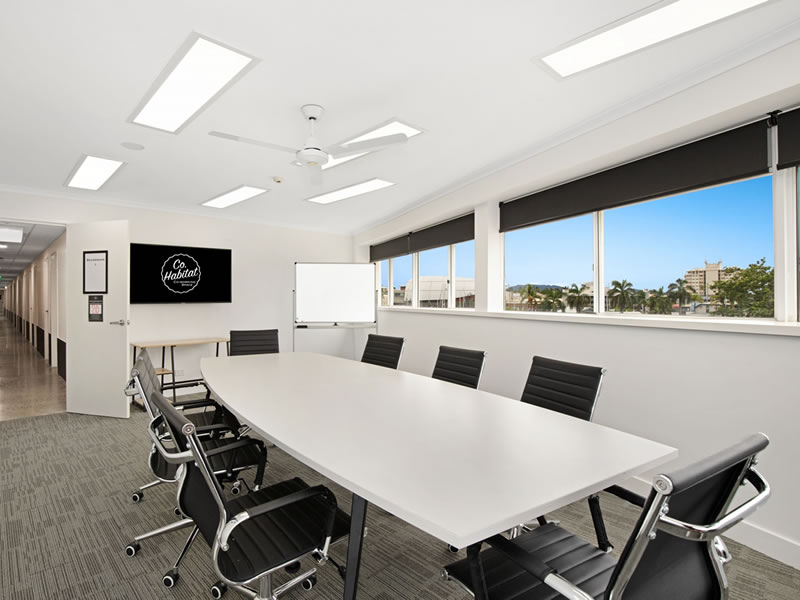 Project a professional image by conducting your next business meeting in one of our convenient board rooms.
Flexible hire arrangements.
Access to AV equipment.
Various room sizes available.
Why Go co.
In a world of pay to use services such as Netflix, Kayo and even new era mobile phone plans, we have become used to flexible memberships and services. Why should it be any different for your business?
First of all, you no longer need to go through rigorous, drawn out lease negotiations, providing bank guarantees, chasing electricity and internet connections to the site on fixed terms with the prospect of being in the same location for three, five or ten years.
Secondly, joining a co-working space provides you with flexibility to move up or down as your business demands, much as a phone plan now allows you to change based on how much data you need that month. Flexible memberships that are month to month allows you to grow your business as you need, not when your lease allows for it.
Thirdly, there are obvious benefits to working in a co-working space when looking at the numbers, quick turnaround, less overheads, more time to focus on growing your business.
Finally, Co-working spaces provide social interaction those working from home often miss. It is a great way to network with people and industries you wouldn't normally come in contact with, opportunities to meet new clients and collaborate with other members. The list of reasons to join keeps on going, so why not come in and have a chat.







---
A community of Members, not Tenants
Friendly, accommodating and reasonably priced. Has all features you need for a successful days work. Highly recommend
Hugh Catterall
06/10/2023
This is simply the best co-working place I've been to, ever. I tried a few and this is the only where you feel the open space, relaxed atmosphere and don't feel confined you to your little corner. Desks are spacious, the place is filled with light, bunch of services, drinks, chocolates, coffee, all you need and there's a shower if you workout during the day.
Have now used The Studio at Co-Habitat Co-Working Space a couple of times to record podcasts. It is so easy to use - literally plug and play! Such a relief not to worry about technology and be confident that you're getting great quality sound. An excellent space, with help on standby. Love it Josh, thanks!
Great office, needed a quiet place to do some work and take some zoom calls whilst travelling. This ticked all the boxes.
Great co-working space. Has everything you need, and the free parking is a nice bonus.
Jason Mitcheson
25/07/2023
Went there for a body corporate info session, was aircond and freshly renovated. Could have had better signage as it was confusing to find where to go. Otherwise, it was very good.