Meeting Room
A popular choice amongst Townsville and remote businesses, the Meeting Room is perfect for 1-4 person events.
Whether you are needing the space for one-on-one coaching, mentoring, counselling sessions, team meetings or a range of other reasons, this is the place you have been looking for.
The Meeting Room can even double as a day office for those who need privacy for a day.
Prices
First 4 Hours: $60
Full Day: $100
Full Week (5 Days): $450
Catering (optional):
Morning Tea: $10/person
Lunch: $25/person
Afternoon Tea: $10/person
You are also welcome to organise your own catering or bring own food.
Details
When booking the room, please take into consideration any setup and pack up time required.
Booking the Meeting Room gives you access to High Speed Internet and a Whiteboard (if required).
Access is granted between the hours of 8:30am and 5:00pm Monday to Friday. Where access is required an outside of normal hours, a Fee may apply ($60/hour).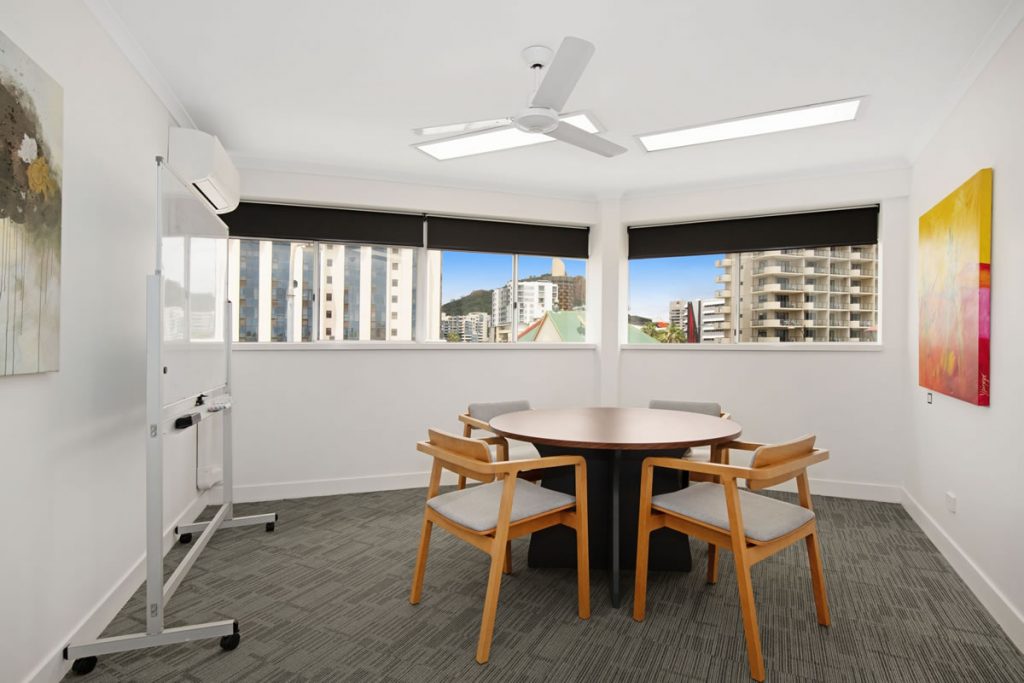 Booking and Confirmation Procedure
Co. Habitat has made booking even easier for you and your business.
Complete Online Booking Form (ensure all required dates selected, not just first and last)
50% Non-refundable deposit will be required for confirmation.
This date will be held for up to 7 days without payment. If deposit is not paid in this time, booking will be removed from Calendar for other bookings
Balance will be due 3 days prior to event commencing.
Services (e.g. catering, early/late access) will be included on final invoice prior to event.
Booking Form
When selecting multiple dates, please click all applicable dates and not just the first and last date.